Marcel Baey and its partners rely on an efficient quality system to guarantee a high level of food security.
We offer a real quality warranty and our aim is to always improve.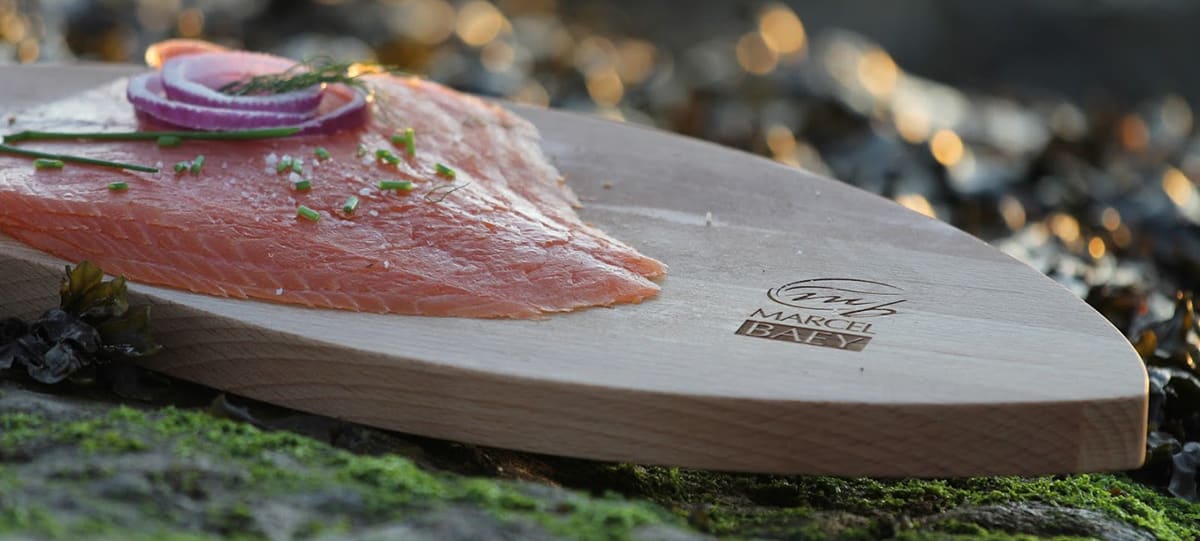 SELECTION OF THE RAW MATERIAL
We select our suppliers rigorously (buyers in Norway in contact with our partners) and we regularly control their commitments.
ANALYSIS
Microbiological and chemical analysis are done by a french certified laboratory COFRAC.
We analyse 100 % of our raw-material (more than 900 microbiological analysis per year).
Microbiological and physico-chemical analysis are done everyday on our final products (more than 2400 analysis per year) to check healthy quality and to validate the process.
More than 500 surfaces tests (work surfaces and their surroundings) to certify a health environment.
Microbiological tests are also done on the hands of our staff to check if they apply healthy rules correctly.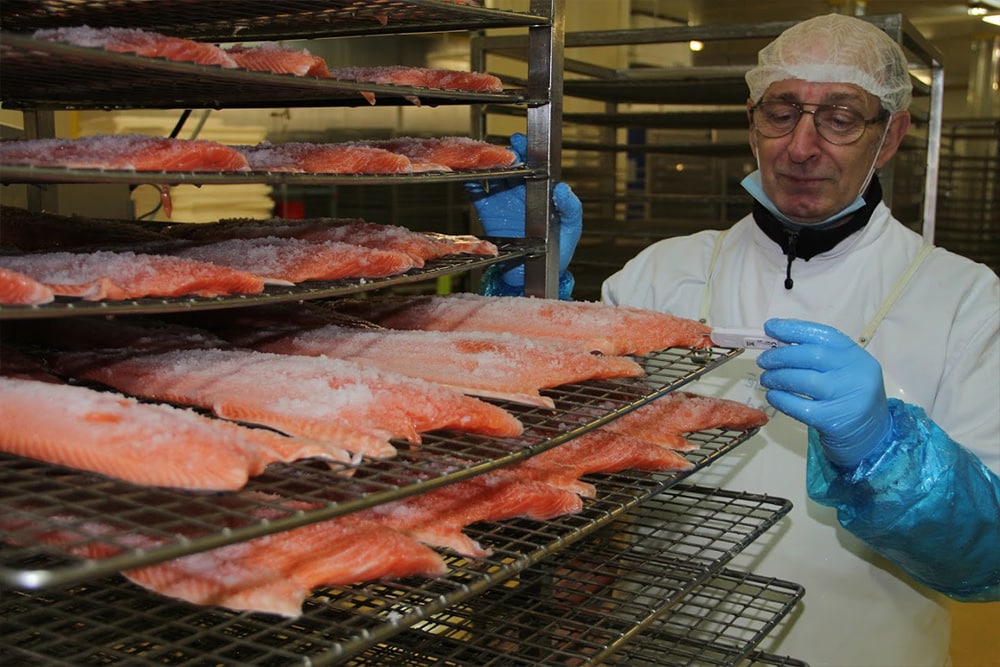 COLDCHAIN RESPECT
Our operators follow the temperature at each step of the process.
They control and register temperatures in cold rooms in real time / live.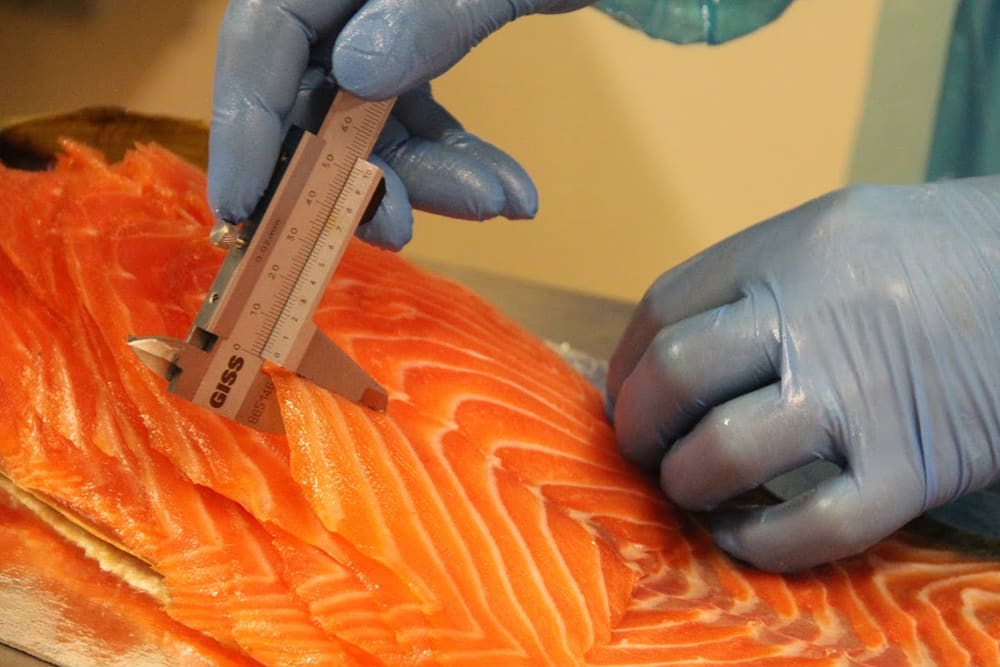 CONTINUOUS CONTROL OF THE QUALITY
Our skilled operators continually control our products : our staff is trained in healthy rules at every stage of the production.
Regular organoleptic tests : we control the taste, the smell and the visual aspect of our smoked salmon.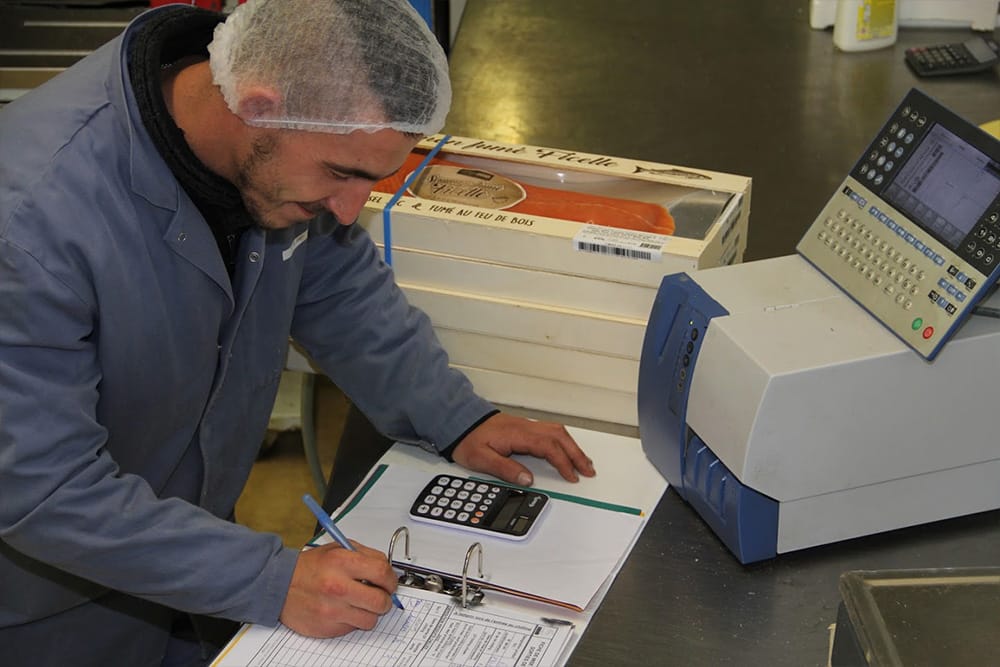 TRACEABILITY
From the fishfarms to our custumers : a marked path for a maximum security.
All over the year we make regular tests of traceability.
IFS CERTIFICATION
Our whole quality system is annually approved by IFS certification = IFS FOOD 6.1 since 2016.
Certified Site IFS Food 6.1 since2016.